In our weekly Library Card Series we highlight a selection from our resource library to help introduce the content to our industry partners.
In this week's Library Card series post, we will be going over the Department of Homeland Security's (DHS) guide on Vehicle Ramming. In our last Director's Cut blog on September 17 we discussed the recent robbery in the Netherlands where a group of thieves rammed a van into a toy store and successfully made off with an unspecified number of high-value Lego and Pokémon products.  Vehicles have also been used to penetrate security at dispensaries in the past. Recent examples in Colorado, Montana, and Florida suggest that the popular tactic will continue nation wide as a perceived quick way to bypass more hardened facilities. This article from Cannabis Business Times outlines how a strong security fence kept Colorado Harvest from being breached by a car during an attempted robbery.
While much of this guide focuses on vehicles being used as weapons during mass gatherings, there are several items which can be applied to establishing a safe building perimeter. If these considerations are not already included in your physical security plan, they would be useful to review with your security team in order to determine if your building is sufficiently secure from potential vehicle-borne ramming attacks.
Mitigation Strategies and Protective Measures:
Define the perimeter and areas that require access control for pedestrians and vehicles
Establish clear standoff zones
Evaluate the need for vehicle barriers. Bollards, heavy planters, and barricades can be used to increase standoff distances between large crowds and vehicles. It is important to ensure that these architectural solutions are appropriately sized, adequately anchored, and purposely reinforced against impact loads.
Design a monitoring, surveillance, and inspection program that is consistent with venue operations and associated security requirements. If
surveillance cameras are used, train personnel to interpret video footage and identify potential security-related events.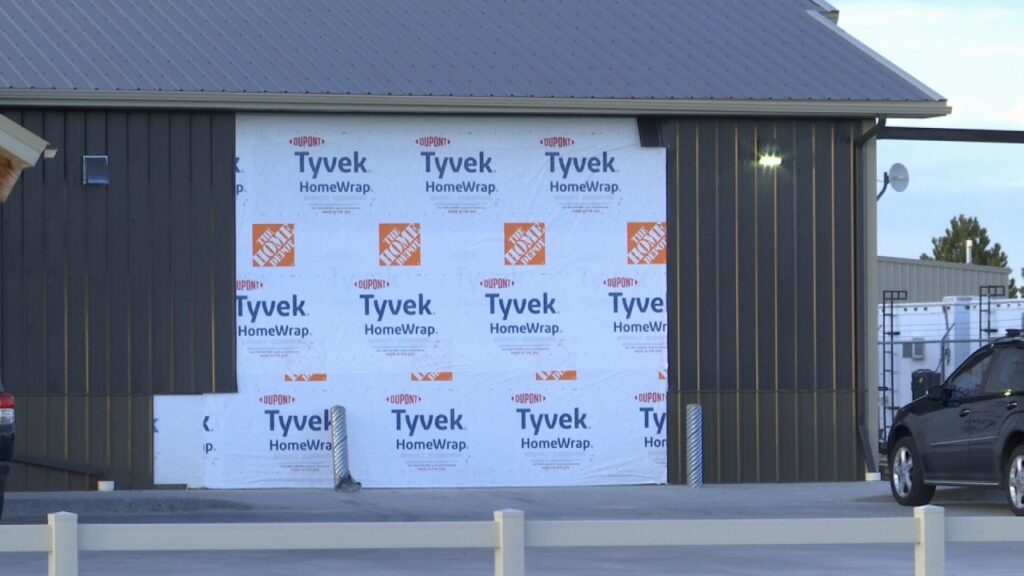 Q2 News / Mitch Lagge
The exterior of Marimint medical marijuana dispensary in near Billings after two suspects allegedly rammed a Hanser's Automotive truck into the building to burglarize it.
To find more valuable resources covering a wide variety of topics, visit the resource section of our website, and check back to our blog every Tuesday for our Library Card Series where we highlight different resources from the library.