In our weekly Library Card Series we highlight a selection from our resource library to help introduce the content to our industry partners.
For this post of the Library Card Series we will be reviewing the Wildfire Safety Guide prepared by ready.gov, which was last updated on May 25, 2021. This guide provides the steps to prepare for a wildfire, how to stay safe during a wildfire, and how to return home from a wildfire. The guide starts off by giving steps to prepare for a wildfire. These steps consist of recognizing alerts, making emergency plans, reviewing important documents, strengthening your home, knowing evacuation zones, and gathering supplies. The next section elaborates on how to stay safe during a wildfire. If a person hasn't evacuated before a wildfire occurs, some procedures to take are making sure to have an N95 mask, avoid burning objects, and try to locate a public shelter while paying attention to emergency alerts from local authorities. The final section highlights what to do when returning home from a wildfire, to include taking pictures of property damage, avoiding debris, contacting employees, and make sure authorities have confirmed the area is safe to return to homes and businesses.
Wildfires are very predominant along the west coast, which has a large presence from the cannabis industry. Being prepared for a wildfire is key to ensure both the safety of employees, as well as protection of facilities and business-essential infrastructure. MJ Biz Daily recently had a report about drought conditions feeding a severe wildfire outlook for 2021. Having the proper steps to combat a disaster that can't really be predicted are necessary to protect infrastructure from collapsing. Being prepared for a wildfire, even if an entity isn't located along a wildfire heavy area, makes the cannabis community smarter and able to assist each other if a natural disaster like a wildfire were to occur.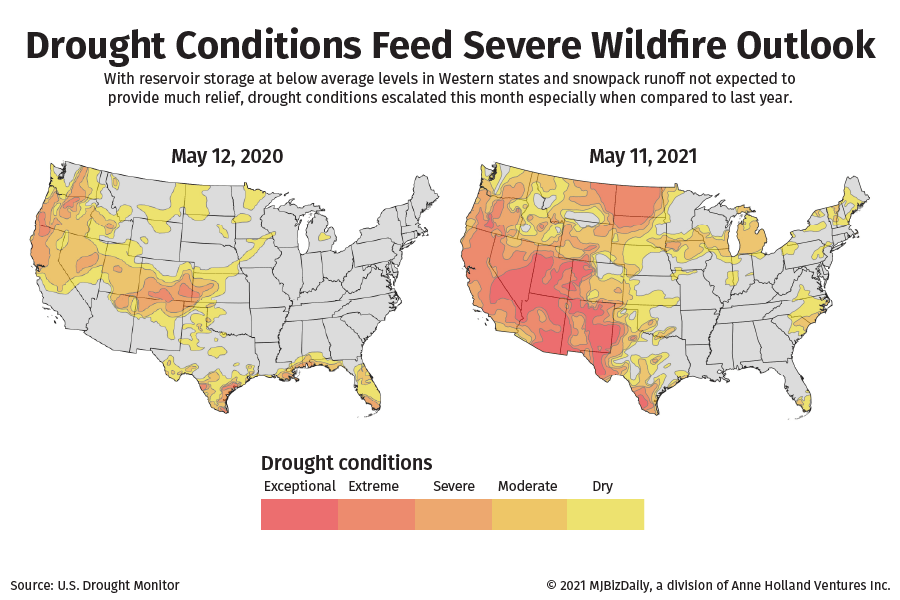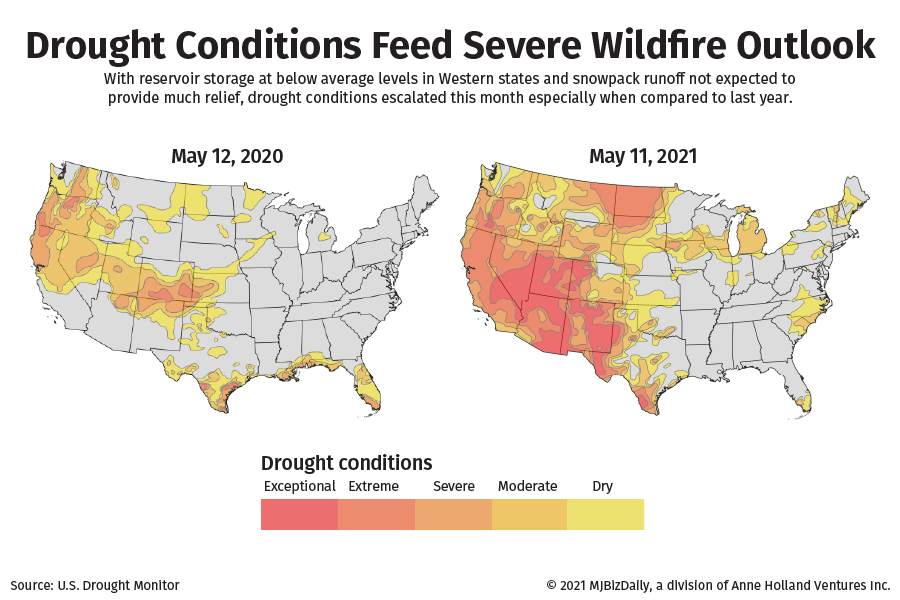 A few useful tips for wildfire preparedness
Create a fire-resistant zone that is free of leaves, debris or flammable materials for at least 30 feet from your place of business.
To find more valuable resources covering a wide variety of topics, visit the resource section of our website, and check back to our blog every Tuesday for our Library Card Series where we highlight one a different resource from the library.