In our weekly Library Card Series we highlight a selection from our resource library to help introduce the content to our industry partners.
In this Library Card Series post we will be covering the Cybersecurity and Infrastructure Agency's (CISA) new Self-Assessment Tool for combating insider threats. The tool was developed to help assist public and private sector organizations in assessing vulnerabilities to insider threats. By answering a series of questions, users receive feedback they can use to gauge their risk posture.  The tool will also help users further understand the nature of insider threats and take steps to create their own prevention and mitigation programs.
CISA Executive Assistant Director for Infrastructure Security David Mussington commented, "CISA urges all our partners, especially small and medium businesses who may have limited resources, to use this new tool to develop a plan to guard against insider threats.  Taking some small steps today can make a big difference in preventing or mitigating the consequences of an insider threat in the future."
In a previous Library Card Series post we covered the basics of insider threats. Insider threats are very common in all industries, and are especially a concern for cannabis dispensaries who are operating in a cash-based environment. After a recent robbery at a dispensary in Victoria, Canada the owner of the business indicated that "Many, many thousands in cash and product (was taken). They hit the wall in the perfect spot to be in our storage room, which was very suspicious." According to an article by MJBizDaily employees may be getting more clandestine with their thefts, which only emphasizes the need for proper planning and mitigation strategies. "Employee theft is a big issue for retailers in general. The National Retail Foundation's 2018 National Retail Security Survey found that shoplifting, employee theft and organized retail crime comprise about two-thirds of the $50.6 billion contraction in the retail industry overall."
Below is an excerpt from CISA's Self-Assessment Tool. CISA recommends that for best viewing results, the tool be downloaded and opened with Adobe.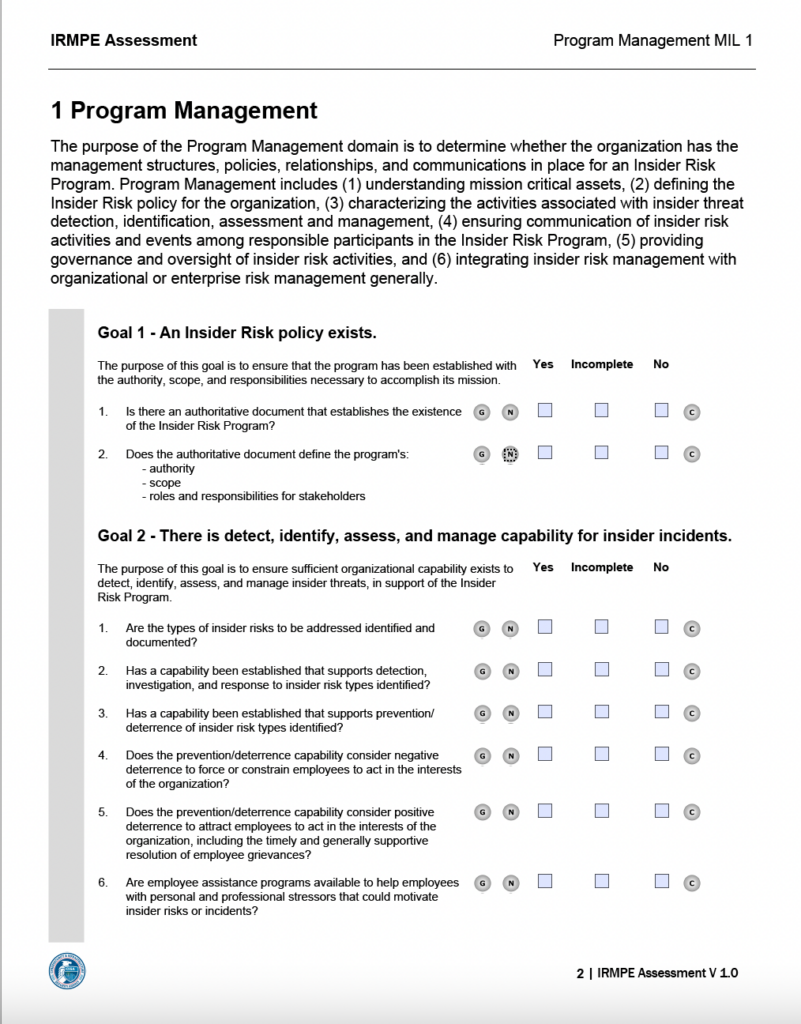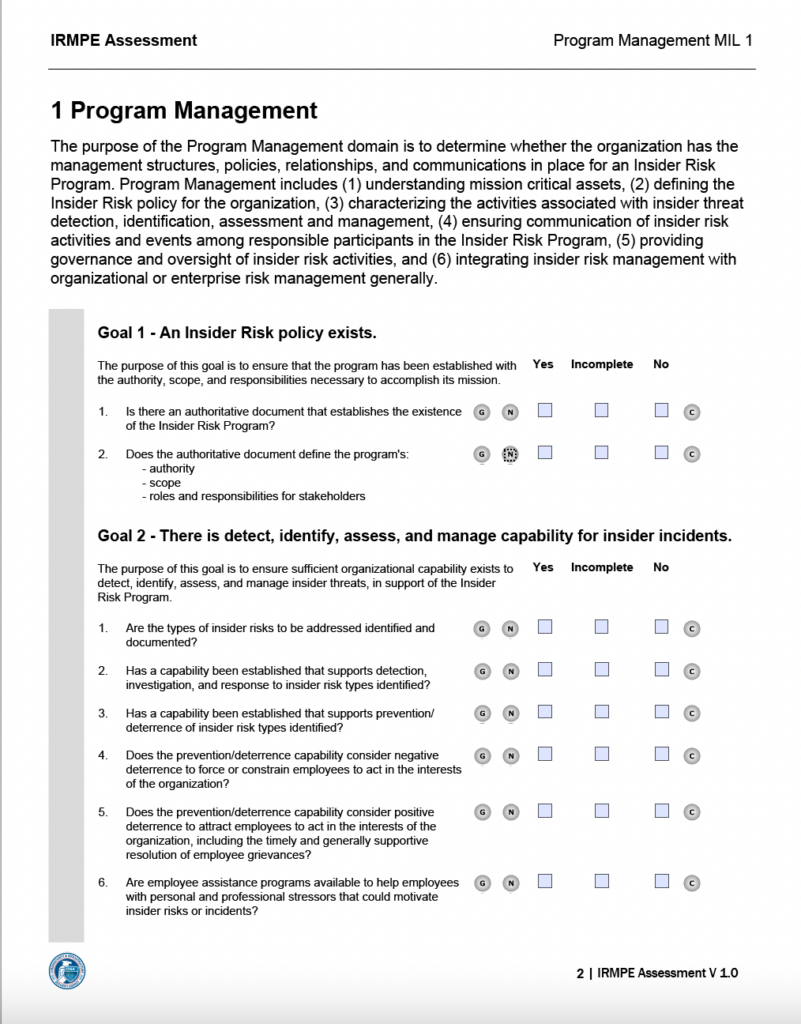 To find more valuable resources covering a wide variety of topics, visit the resource section of our website, and check back to our blog every Tuesday for our Library Card Series where we highlight different resources from the library.