In our weekly Library Card Series we highlight a selection from our resource library to help introduce the content to our industry partners.
In this week's Library Card Series post we will take a look at the Cybersecurity and Infrastructure Security Agency's (CISA) new module in their Cyber Security Evaluation Tool (CSET): the Ransomware Readiness Assessment (RRA).
What is CSET?
CSET is a software tool that helps lead users through a step by step evaluation process to better protect their networks with good cybersecurity practices. The software can be applied to both information technology (IT) and industrial control system (ICS) networks.
What is RRA?
The RRA is a self assessment that can be applied to aid organizations in determining how well equipped and prepared they are to defend against a ransomware attack. The tool has been tailored so it is applicable to all organizations regardless of the organization's cybersecurity maturity. The Assessment:
Helps organizations evaluate their cybersecurity posture, with respect to ransomware, against recognized standards and best practice recommendations in a systematic, disciplined, and repeatable manner.
Guides asset owners and operators through a systematic process to evaluate their operational technology.
Provides an analysis dashboard with graphs and tables that present the assessment results in both summary and detailed form
CISA then has a Github page where you can download the software. A tutorial is also included with how to install and use the software which we will briefly go over.
How To Access the RRA:
Go to the Github page provided by CISA
Download the RRA Software
Login and start the CSET application
Start a new assessment
Select Maturity Model within the Assessment Configuration screen
Select Ransomware Readiness Assessment from the Maturity Model screen
Complete the RRA Assessment
We highly encourage you to check out the Github page if interested in using this software. For more information visit CISA's page for more details on the RRA.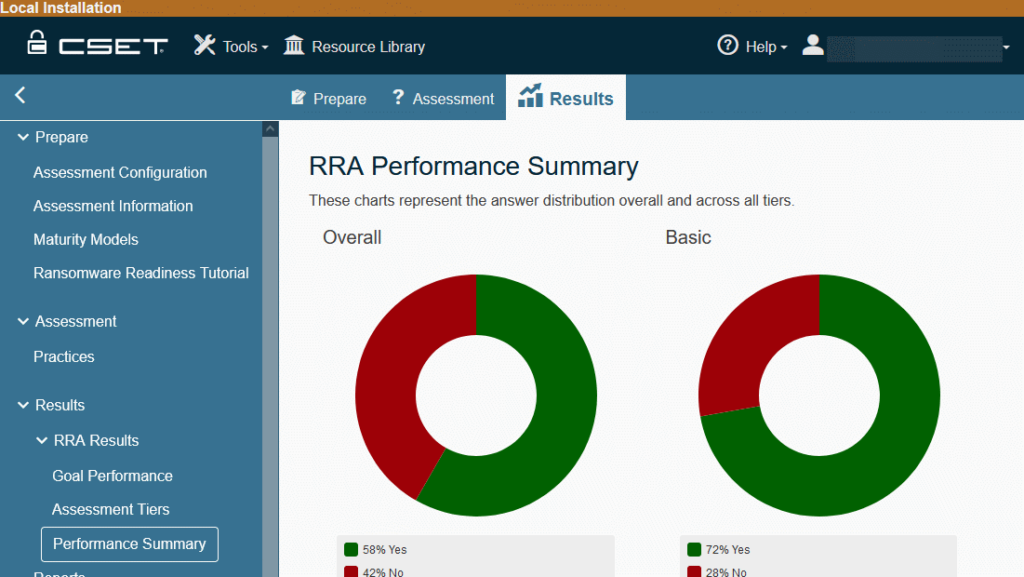 To find more valuable resources covering a wide variety of topics, visit the resource section of our website, and check back to our blog every Tuesday for our Library Card Series where we highlight different resources from the library.